What are the best tampons? This guide will give you some insight on how they work and what to look for, so you can determine for yourself what the best tampon for you is.
We will be giving 14 tampon reviews, including the best tampons for heavy bleeding, sports, teenagers and more.
Tampon Design – How Do These Things Work, Exactly?
A tampon consists of a cylinder of cotton, with a sturdy string attached, for removal.
Many tampons come in a plastic wrapper, sealed for sanitary purposes. Also, many brands come with applicators, which are two cylindrical tubes, one nested, telescope style inside the other, that help you put the tampon in.
The "Normal' Applicator
There are two types of applicators, normal and compact. A normal applicator is longer, as the two tubes are extended inside the plastic wrapper. A normal applicator can be plastic or cardboard.
Women chose this type because it is easy to use and it is how the tampons were designed when they first became popular.
The Compact Applicator
Just to be clear, compact applicators are normal too, they just have a small amount of assembly required before use. Compact applicators are a newer style.
They are nested together inside the plastic wrapper, so once you open the plastic wrapper, you simply pull out the smaller, inner tube until it clicks and the tampon is ready to insert.
Compact applicators are usually made from plastic, while the tampon itself is cotton. The compact tampon applicator takes up less room in your purse, so it is more discreet. The actual tampon is the same size as the tampon in the normal applicator.
The Tampon with NO applicator
There are also a few brands with NO applicator. If you are comfortable with your body, you can easily use this style. You simply unwrap the outer plastic wrap, uncoil the string and pull the string at a right angle to the tampon all around the tampon.
This causes the bottom edge of the tampon to flare, or make a skirt. You then use your finger to push the tampon up inside you.
This type of tampon is sometimes called a 'digital' tampon, not because it has a clock radio installed, but because you insert it digitally, or with your fingers (also called digits).
There will be a diagram on the box to illustrate how they should be inserted if this all sounds too strange. Or you can opt for the tampon with applicator until you are more comfortable.
The reason women choose to use tampons with no applicator is because they are the smallest of all, very discreet, plus they don't waste a lot of natural resources like extra cardboard or plastic from the applicator that just gets thrown away.
Tampon Terminology Explained:
In the US, the absorbency ratings tampon makers give their tampons should be the same for each company, so you can buy a regular absorbency in one brand, and that brand will hold as much fluid as a different brand with the same rating.
How Do I Know If I Am Using the Right Absorbency For Me?
For starters, you should know that it is best to choose the lowest absorbency rating that works for you. In order to do that, you need to know if the tampon you are using is too absorbent, just right, or not absorbent enough.
If this is your first time using a tampon, and your flow is not too heavy, start with a Junior or regular absorbency. You can switch to a higher absorbency later, and may need to change absorbency levels during your period, which is why many boxes have multiple absorbency levels in each box.
If the tampon you are using is not absorbent enough, you simply change it more often, until you can get some higher absorbency tampons.
TSS (Toxic Shock Syndrome)
TSS or Toxic Shock Syndrome is a rare but dangerous syndrome that can be caused by leaving a tampon inside you for too long (more than 8 hours).
Tampons were linked to TSS back in the early 80's when one tampon maker used a synthetic material called carboxymethylcellulose (CMC) and compressed beads of polyester. This special material was the perfect location for the Staphylococcus bacteria, the bacteria that causes TSS, to grow.
They no longer make tampons from this harmful material, so you should not worry too much. Just be aware that all cotton tampons are the safest, and never leave a tampon inside you for longer than 8 hours, and ideally it is better to change it every 4 to 6 hours.
Best Tampon Brands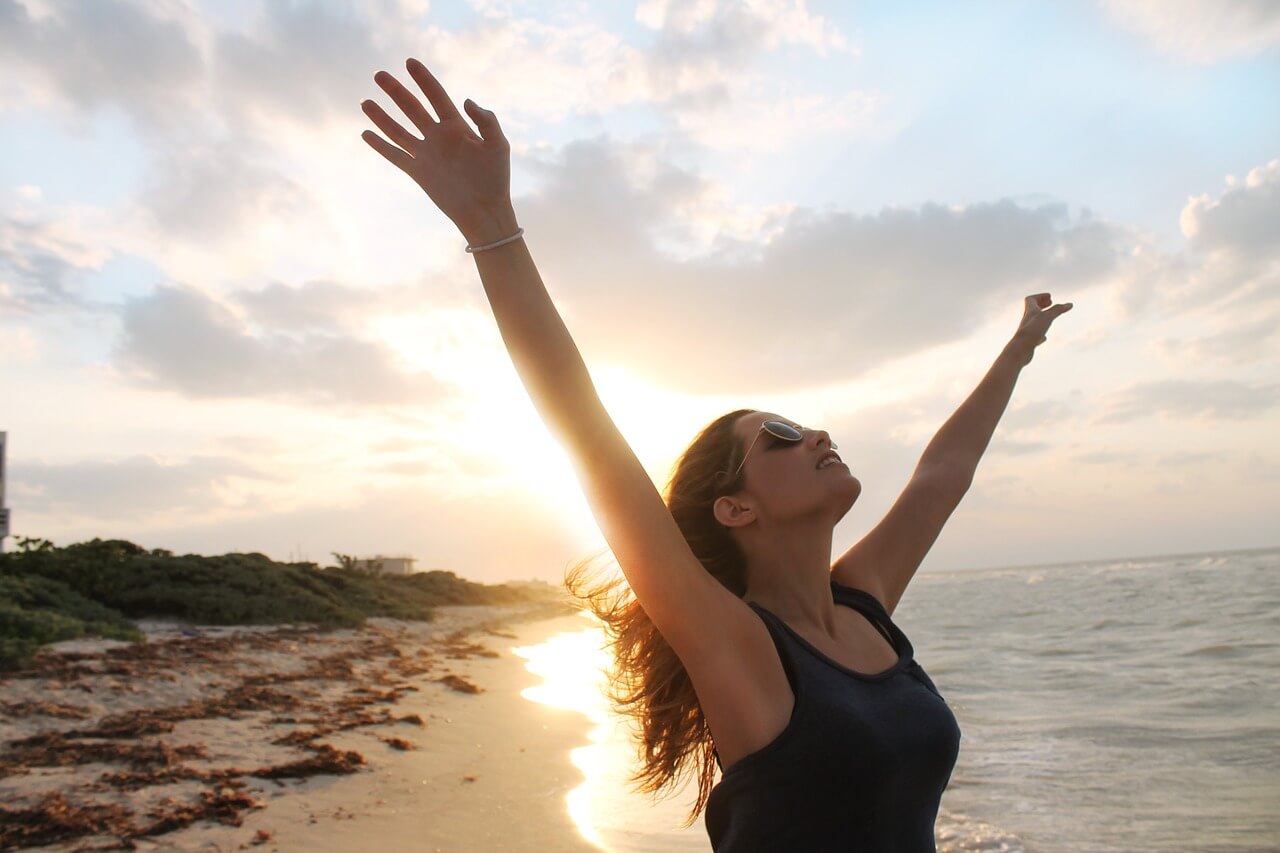 There are many great brands of Tampons out there. Tampax, OB, Kotex, Playtex, Naturacare, Maxim, Lil-Lets and Veeda are among some of the top brands.
The most popular brand and arguably the best tampon brand in the US, according to statistics is Tampax. In 2011 over 20 million women in America used the Tampax brand. 
Tampax has been in business since 1936, back in the day when tampons were something you heard about from a Doctor. Tampax marketed their tampons to doctors, physicians, Drug Stores and consumers via trade magazines and newspaper ads. The marketing campaign was successful and women began using tampons… a lot.
Tampax furthered the popularity of the brand by forming an education department; a team of ladies gave demonstrations in department stores and educated the public and department store employees about the product.
Tampax sponsored several studies on tampons, how they were used and if they caused any health issues.
At the start of WWII Tampax began manufacturing bandages alongside tampons. Tampax continued to grow in popularity and after the war they became even more popular as American incomes rose.
Today Tampax continues its theme of educating young ladies through its website which features articles, a period calendar and other useful resources.
TOP 14 Tampon Reviews
Tampax Tampons
Best Tampons for Beginners
If you are using a tampon for the first time, try not to use it at the very start of your period, when the flow is light. Wait until you flow is medium to heavy, and then insert the tampon. It will be more comfortable this way, and you are less likely to have an unpleasant experience.
First time users should start with a teen or regular size, to get an idea of how much fluid the tampon will absorb. The best tampons for beginners should be tampons with a smooth regular style applicator are also a good bet.
Below are a few we think are great for the first time tampon user.
Best Tampons for Teenager
Teens have special needs when it comes to tampons. Tampons for teens should be shorter and narrower than tampons made for women in their late 20's and beyond.
Marketing also makes a big difference in how teens feel about tampons, so teenagers may be more drawn to or comfortable with a brand designed with their needs in mind.
The best tampons for teenagers are often ones with thoughtful marketing and careful design.
Best Tampons for Swimming
If you plan to go swimming while using a tampon try to change your tampon before you get in the pool and immediately after you get out reducing any leaking.
A well-fitting and short tampon is a good choice too. The tampon should be a good fit for your body, which is your first line of defense against leaks.
If you swim frequently you might also consider trying a menstrual cup, which is a silicone cup that fits securely inside your vagina and collects the fluid, preventing it from escaping or leaking. Many female athletes, including swimmers, use a menstrual cup because it is the most discreet method of period management.
Best Tampons for Heavy Flow
Many women suffer from a continual heavy flow while others have to deal with it one or two days during their period, but no one likes it.
One thing you should have ready for the heavy flow days is super absorbency tampons. You won't use these every day on your period but it is a good idea to have a box, or buy a box with multiple sizes.
The super absorbency tampons hold 9 to 12 grams of fluid, so you should get at least two or three hours of protection. If you find you only get one or two hours, try a super plus which holds 12-15 grams or even an ultra absorbency that holds 15 to 18.
Just be sure not to leave the tampon in for longer than 8 hours.
Best Tampons for Sports
Tampons are great for sports and many active women and teens use them while working out or being active. In fact, staying active during your period is a great way to cope with some of the unpleasant effects of that time of the month.
The endorphins released during exercise can lift your mood and brighten your day, and alleviate PMS symptoms.
Tampons are a great option while exercising because they are designed to stay inside you and move with you. They can not be seen through workout pants, leotards, cheer and dance outfits or swimsuits, like a pad might be.
So what are you waiting for? Use a tampon and get back in the game!
Best Organic Tampons
Most tampons are manufactured with at least a small amount of synthetic material, and some believe this leads to yeast and bacterial infections, as well as UTI infections. If you suffer from these problems frequently, you may want to try a tampon made with organic 100 percent cotton.
In addition to being a healthier choice for your body, organic tampons are better for the environment due to the fact that cotton farmed organically uses no pesticides and is better for the environment.
Well that's all ladies for our choice of best tampons to use; we hope you have found this guide useful in finding the perfect tampon for you and answered the question "what are the best tampons?".